Give it All Tour 2014
Thursday the 30th of January at 11:55am
Dates have now been announced for the double headline tour in March 2014. Myself and the incredible Luke Concannon will be hitting the road again and taking the tour around the UK.

We will also be playing a house concert tour in April. If you're up for hosting one of these in your own home or a space you have access to, email simon on sixstringsmanagement@hotmail.co.uk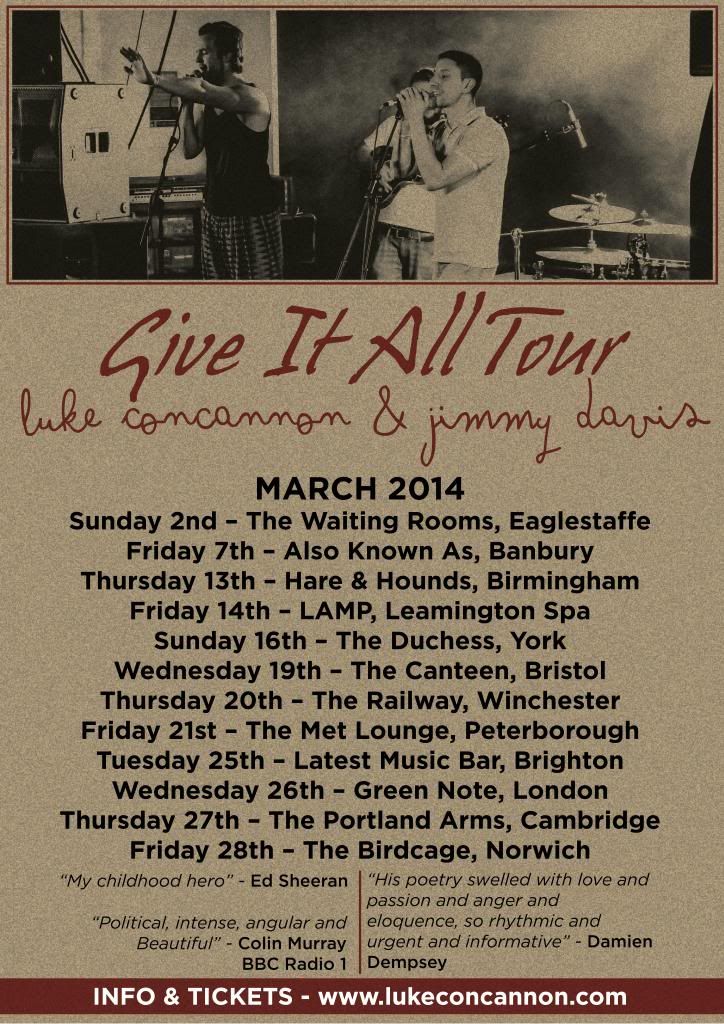 Existence is the Sound of Love OUT NOW
Friday the 17th of January at 08:56am



Jimmy's 2nd album is out now and available from iTunes and all good digital outlets. Click on the shop tab to order your physical copy or to be directed to the iTunes store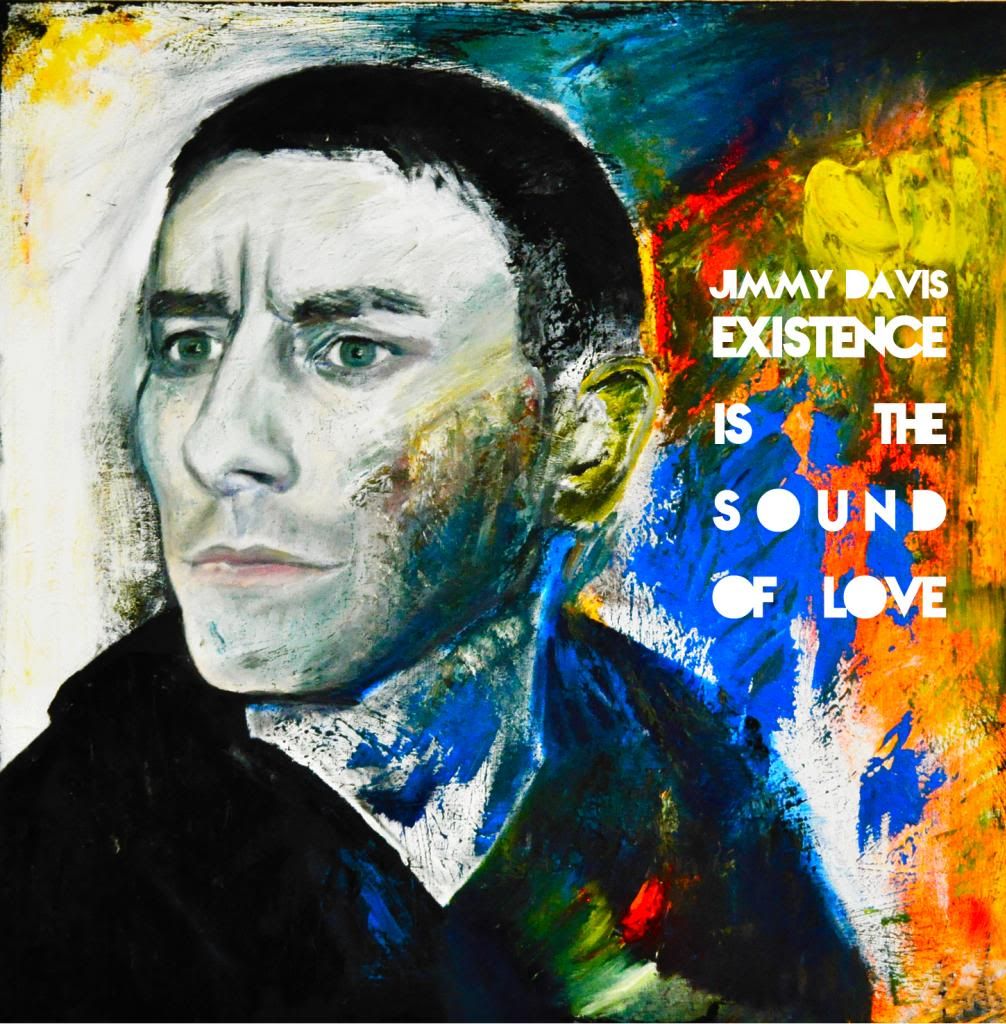 Tour Dates
Wednesday the 18th of September at 09:30pm
Our `Give it All' tour has officially started but doesn't kick off properly until October.

All dates on the flyer below - ADDITIONAL DATES - 14TH NOVEMBER @ IME, DERBY - 22ND NOVEMBER @ THE BRUNSWICK, BRIGHTON - 23RD NOVEMBER @ THE FOLKHOUSE, BRISTOL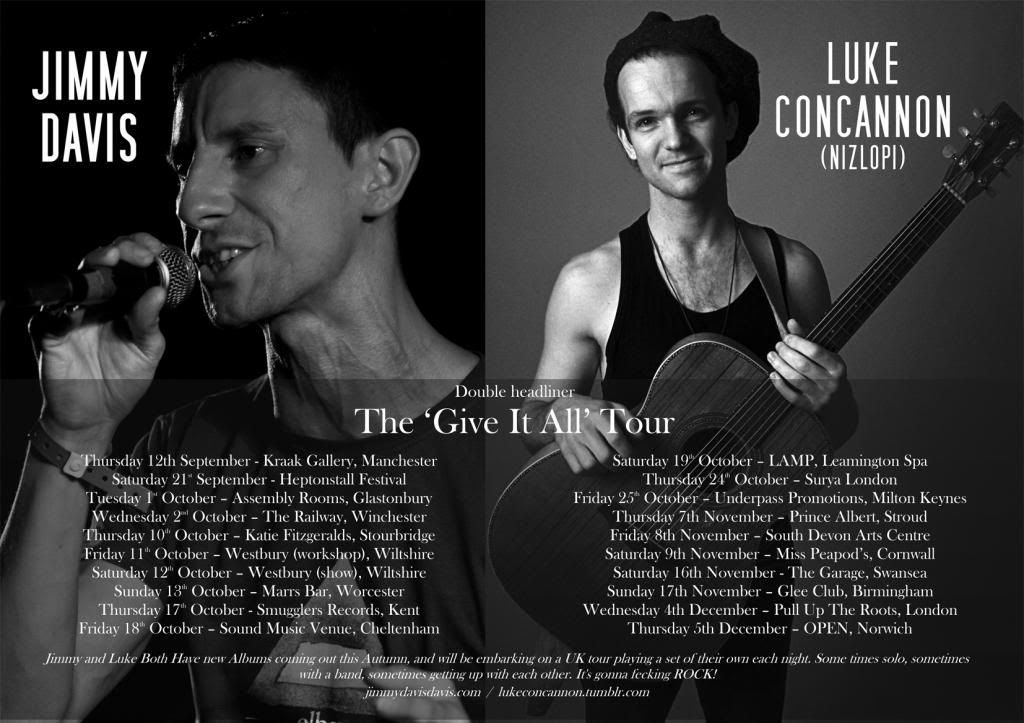 Existence is the Sound of LIVE
Sunday the 26th of May at 10:24pm
Jimmy Davis & The Barefoot Apostles went into the studio over Easter 2013 to record our first project together. The result is a 6 track EP - Existence is the Sound of LIVE. Produced by Pete MIles (The King Blues / We are the Ocean)
The EP is available to purchase from iTunes and all good digital outlets 27th May 2013. Until then here's the EP in its entirety to stream via Soundcloud


Mini Documentary
Tuesday the 7th of May at 09:41am
Easter 2013 - Jimmy Davis & The Barefoot Apostles head to Middle Farm Studios in Devon for their first recording session as a band. This documentary was filmed by Ashley Moran of In Focus Productions


'A Prayer' Official Video
Monday the 11th of March at 08:15am
Filmed & Directed by Global Faction 'A Prayer' is the 3rd single taken from forthcoming album 'Existence is the Sound of Love'


New Single 'A Prayer'
Sunday the 17th of February at 11:03pm
Download new single A Prayer below for FREE



This is the 3rd single taken from forthcoming album Existence is the Sound of Love. The accompanying video directed by Global Faction will be released Monday 11 March 2013
2013
Thursday the 17th of January at 10:06am
Happy new year all. I hope it's your best and most successful year yet!

To give you a quick update on plans for the year. My 2nd album 'Existence is the Sound of Love' will be released in the summer. I'm shooting the 3rd video for a song taken from this album at the end of January and we also have an animated video in production scheduled for release in May.

I'm also currently working on 2 EP's with producers and booking a whole heap of live gigs with The Barefoot Apostles. So watch this space ...
2012 Festival footage
Monday the 12th of November at 12:47pm
Filmed at Croissant Neuf Summer Party in August 2012 this was the opening song of our set featuring the incredible vocal talents of Luke Concannon


NEW VIDEO!!!
Tuesday the 30th of October at 11:53pm
The long awaited release of C.I.T.Y has finally arrived! The track features the vocal talents of Redstaar, Luke Concannon, Shanade Morrow, & Saynt Luke. Filmed and directed by Olly Jelley for Flashflux films, the entire video was shot in the UK's second city, Birmingham.